About
Amsterdam based philosopher and documentary maker Xena Maria Evers (1989) uses the medium of film to show the familiar in unconventional and personal stories. Supported by her drive to learn and her tremendous curiosity, Xena makes a close connection with the people in front of her lens. She feels inspired and humbled by the openness and frankness of her subjects.
'Extra-ordinarity' forms a common thread throughout Xena's praxis. From her first big documentary film Mijn broer en ik (2018), which culminated from talent development trajectory VPRO Dorst, to her documentaries for Human Rights Tattoo and artist portraits for Mama Cash. Xena's latest projects include De Beloften (VPRO) in which she follows talented young athletes prepping for the Olympics, insightful stories for kids about complex scientific concepts for Het Klokhuis (NTR), and her videos for Het Stedelijk Museum Amsterdam that unveil hidden stories in the museum's collection.
Not only in her work as an independent documentary filmmaker, but also in her commissioned projects as director and videographer, Xena aims to contribute to a better world by focusing on underrepresented narratives. The sincere and intimate stories Xena shows, can evoke empathy and optimism in all of us. By giving people space to tell their own story, Xena advocates a more inclusive view of what 'normal' looks like – at the same time questioning if such a thing truly exists.
Written by: Sophie Dogterom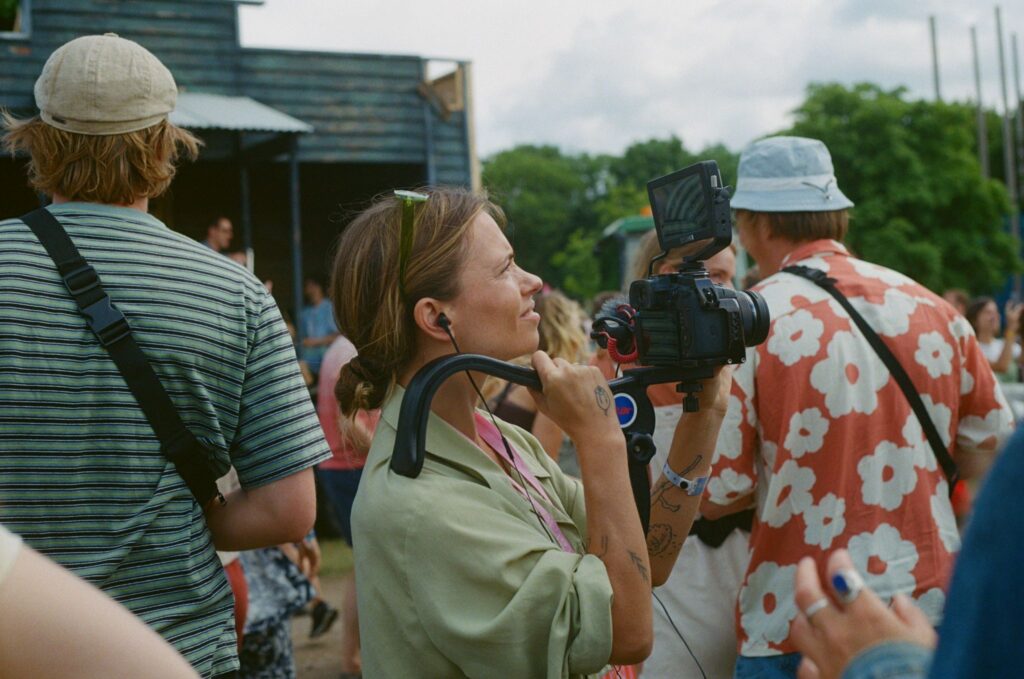 Photo made by: Tirza Ahleekah
Clients
ST.studio \ TrouwAmsterdam \ Notes Of A Dirty and Old Man \ Farming the city \ Greenhouse Innovation \ Sissy-Boy \ LikeFriends \ PLLEK \ Natural Yoga \ The Yummies \ BeBio \ LINDA. \ De Prijs voor de Jonge Kunstkritiek \ Studio Mae Engelgeer \ Gras Grazers \ Under Armour \ HealthBox \ Museum Het Rembrandthuis \ Dirty Paws Media \ Innocent \ Mals Media \ Witte de With Center for Contemporary Art \ de Appel arts centre \ Stedelijk Museum Amsterdam \ Van Gogh Museum \ Concert Gebouw Amsterdam \ Aimforthemoon \ Gray Label \ De Volkskrant \ Mama Cash \ Toffey \ Quiet \ Gem Creative \ De Bijenkorf \ Next Nature Network \ Human Rights Tattoo \ VPRO \ Top Notch \ KRO-NCRV \ NTR \ Het Klokhuis \ HUMAN